Our Story
We started as a small company, but that has changed in recent years. Our growth means good news for you, too, since we've added more people to help you get your product in the time you need to succeed.
Give us a call and talk to us about your needs, so you can meet the team that's going to be helping your company send its product out to the world.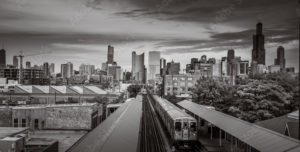 Product development/improvement
Whether you have only a concept or just need your product updated. We will meet your goals.
Industry 4.0
We'll create a plan for you that automates what you want and simplifies your plant operations.
Manufacturing
Our experience stretches from rapid prototyping to assembly line construction and automation.
Who We Are
J2C provides our partners with a 100% domestic United States based solution for professional engineering services that are delivered with an honest approach, attention to deadlines, and at a fraction of the cost of larger firms.
This also means we can flex to meet your business terms as we pursue a symbiotic relationship with our customers. If you have a problem and think no one else can help, the crew at J2C Engineering, LLC should be a constant in the technical solution equation.
As long as we've been in business, we've known that helping people succeed is our priority, and we want to make sure we can extend that success to you and your company.